With your hot glue gun, glue two stips together as shown. Make sure you put the vertical strip on top.
Now, flip the bottom piece under and glue.
Here's where it gets a little tricky. To get that woven look, you need to flip your top horizontal strip and weave it under and over and put a dab of hot glue.
Here's what your woven heart will look like. Now make two more just like that one.
Now it's time to prepare your alligator clip; so cut a 4" piece of ribbon.
Now you need to arrange your three hearts to look like a woven clover. Once you've done that, cut a small piece of ribbon about 3/4" and then cut it in half lengthwise.
Pick up two of your arranged hearts, being careful not to mix them up and then turn them over. Take one of the cut pieces from above and glue it to the back of the two in order to keep them together. Pick up your last heart and do the same so that all of your hearts are stuck together.
You can see by looking at the back of mine that the two small strips that we just glued on are pointing up towards the top of the clover.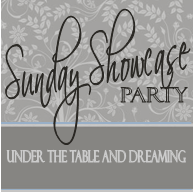 Pin It